Lakeland sent me their micro chopper for me to test and review. A lovely small blender with a sharp blade which ideal for those small tasks such as  chopping the odd onion, peppers, a bowlful of nuts, making breadcrumbs etc. I even made a small fruit smoothie with it!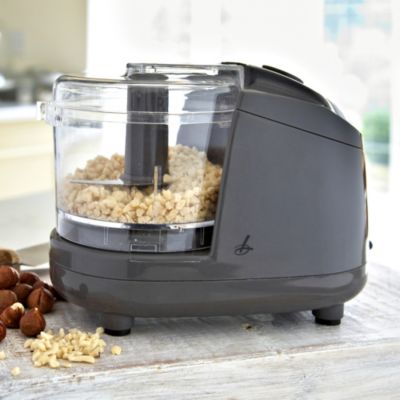 I was attracted by the 'simple one touch operation' description.
Indeed there is a lovely big button which makes the chopper really easy to operate. The non-slip feet are really helpful too. Unfortunately where the product really lets itself down is in taking off the lid. It is near impossible to take off one-handed and I've since heard of several able bodied people who struggle with it.I would like to see instead of needing to twist the lid off to have a system similar to the clips on the 'Klip it' air tight storage boxes.
So sadly it has not become the everyday gadget I'd hoped, which is a shame because it's neat enough to have out on your work surface all the time.
Keep working on it Lakeland, you're definitely on to something!
Comments
comments